If you ask any golfer, sand traps can be the bane of our scores. Depending on the depth, ball location, trap location and sand composition, hitting out of a sand trap can be a nightmare. I have played in my share of traps and for the most part I believe that I can get out of them with great success. So, I decided to ask some questions about your views on bunkers starting with the deepest sand trap you ever played. I was amazed at the results!
First, here is the question I asked:
I am a bit surprised at the final answer that received 71% of the responses. I figured that 5 to 6 feet would be the largest category, but alas, I was wrong. I was amazed at some of the responses and the clubs used by many of the respondents. I thought I would show you what some were up against.
The deepest was about 25 feet. Padraig said that it was a mound with a bunker. I mean what kind of architect does something like that; I mean 25 feet…..ouch. I told him that sounded like a ravine, not a bunker.
Others mentioned that their bunkers were almost as deep and as challenging. So, I thought I share some of the pictures sent by some of the respondents: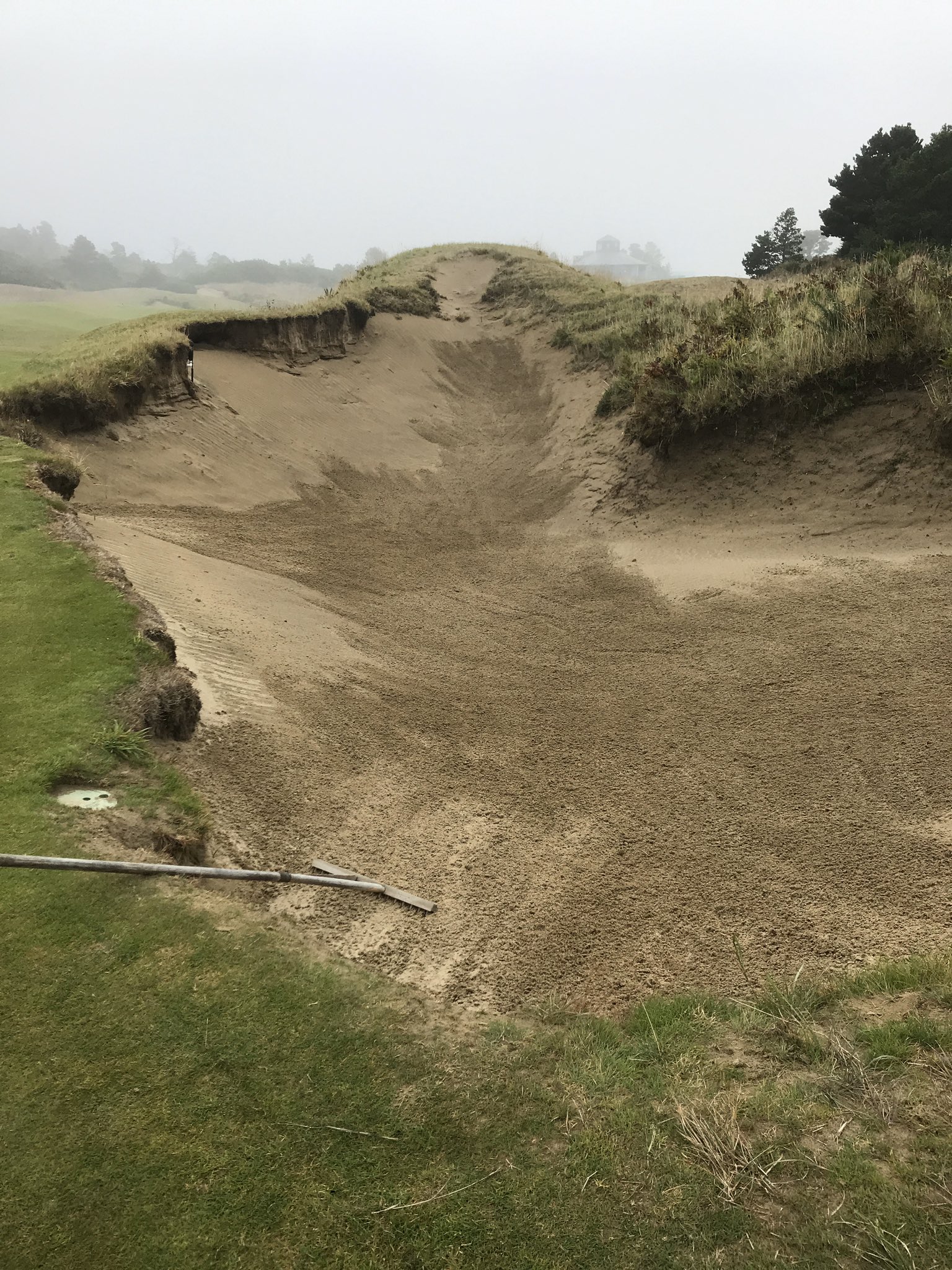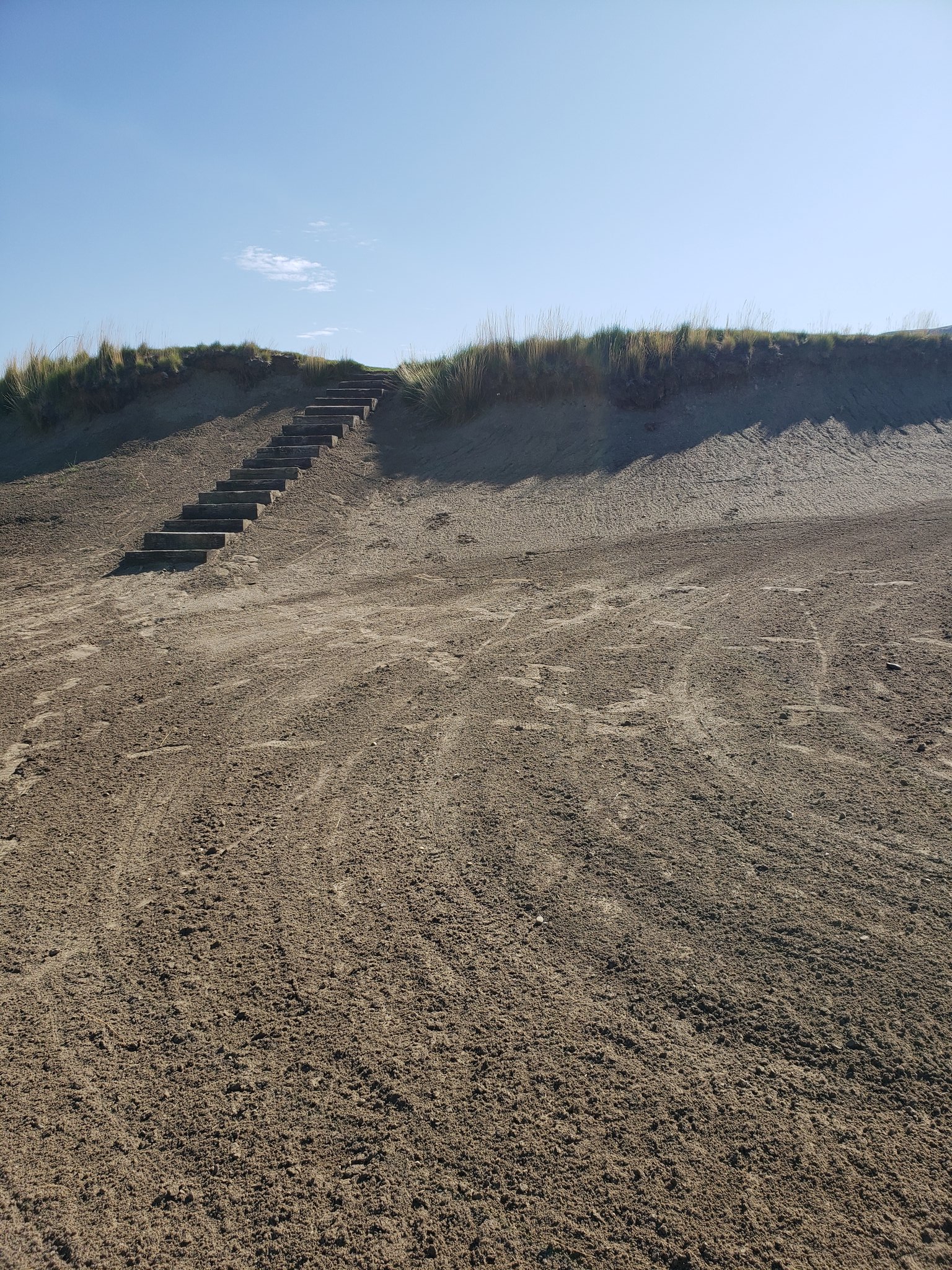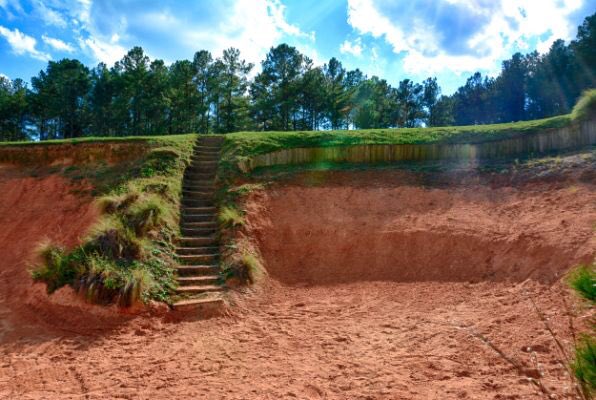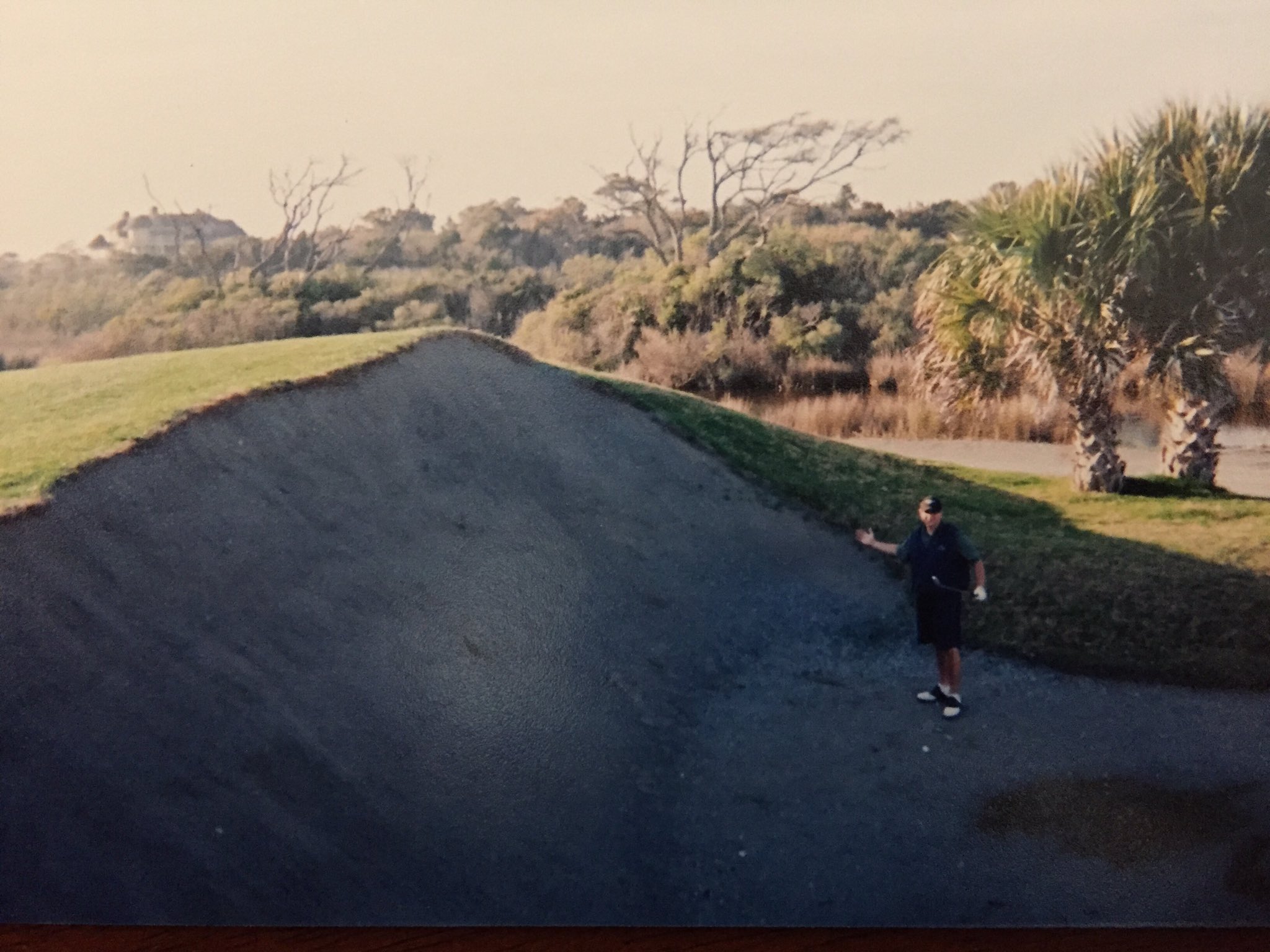 As interesting as the pictures were, and thanks to everyone for sending them, the difference in clubs used. The respondents used many variations of wedges and most said that they opened the face. This makes absolute sense when trying extricate your golf ball for some very deep hazards.
Some had to hit out sideways. Others were thrilled to just move the ball forward down the fairway. And some almost made miracle shots by holing out. There was a gambit of results and many I have experienced myself over the years. Sand traps will always be challenge and knowing how to play out these hazards is important for low golf scores.
Sand traps are part of golf. Some of the monsters out there can really pose a challenge for most players. But, apparently there are some players that really get things done:
What is your greatest challenge for getting out bunkers?
I am a grateful golfer! See you on the links!