Brook Henderson, at age 21, has won more professional golf tournaments than any other Canadian. With her 9th win at the Meijer LPGA Classic for Simply Give at Grand Rapids, Michigan, Henderson is setting an standard for all Canadian golfers.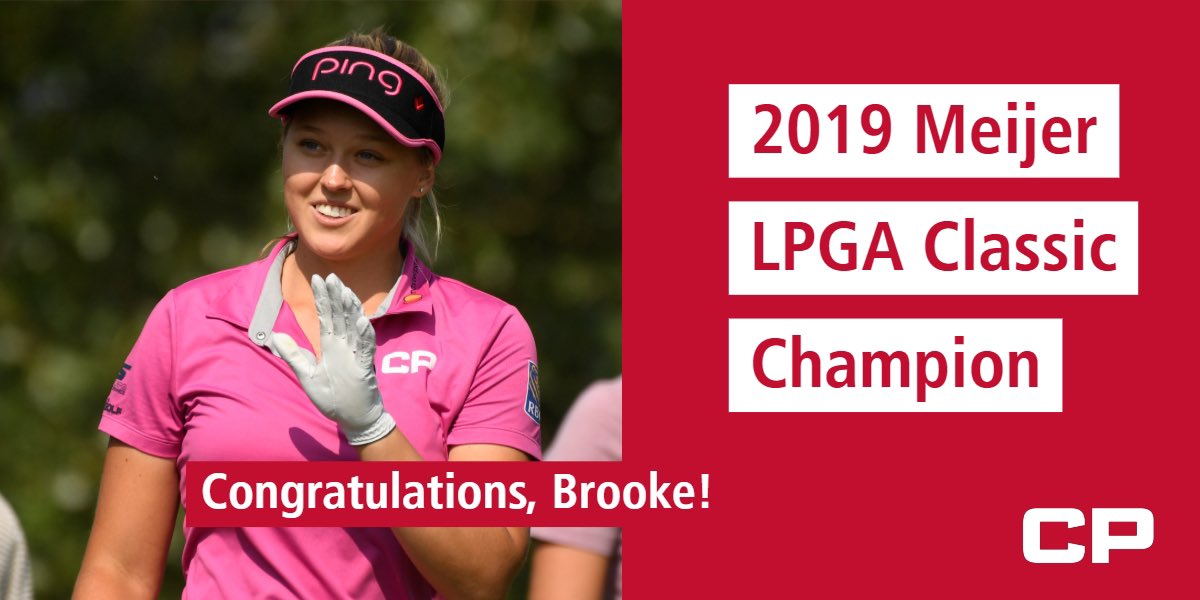 With this win, Brook Henderson is setting herself up for a title defense at the CP Women's Canadian Open.
Congratulations Brooke Henderson! We look forward to see what you will do in the future!
I am a grateful golfer! See you on the links!