The Presidents Cup matches start tomorrow and I am not surprised that it is not garnering as much attention in Canada as other competitions. Yes, it is going to be exciting on a certain level, but not that of say the Ryder Cup or a Major. Nonetheless, it is something that we golfers in the northern climes appreciate a bit more than just a regular tournament. However, has Patrick Reed's antics at the Hero Challenged Marred the good spirit of competition this year in Melbourne?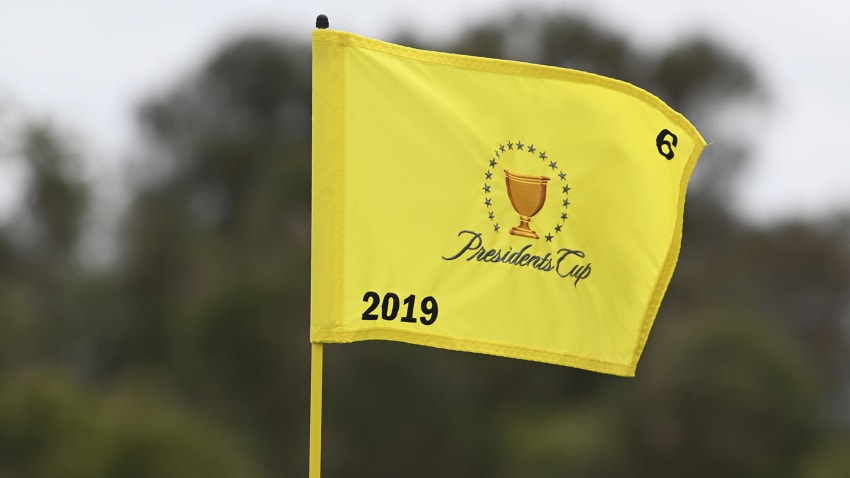 Before delving into the main topic of today's article, you can read about the format and how the Presidents Cup will run at PGA.com in an article their staff.
Their are many prominant topics leading up to the first day of action and the most recent was the actions of Patrick Reed at the Hero Challenge. Assessed a penalty for improving is lie in a waste bunker, the media jumped on this error in judgement of try and make a mountain out of a mole hill. It is hard to judge his intent, however past actions seem to point to the fact that he is not afraid to bend/break the rules in a tournament.
His actions is not uncommon in golf (considering this is suppose to be a gentlemen's game) as indicated by the readers of The Grateful Golfer:
As you can see, there is an overwhelming number of golfers who play with people who blatantly break the rules. However, as a professional golfer, we expect Patrick Reed to intentionally follow all the rules. I guess we can consider this an unwritten code of professional athletes.
So, for three days, the media made a huge deal about Reed's actions. They were grasping at straws and tried to imply that the Presidents Cup may be marred by this potential taint of dishonesty. Well, it is 3 days later and this story does not hit the top news feeds. After a quick check, Rory McIlroy came to Reed's defence and suggested that fans just love to hate Reed. He is the the villain in a movie that can never redeem himself so everyone jumps on board to 'kick him when he is down'. (Fox Sports)
Bottom line moving forward, as with all professional events, the show must go on. There is no controversy except that created by the media hype. The athletes are there to compete and are ready for some fun action in Melbourne. I will try to watch the action and cheer for the International squad because Adam Hadwin is playing and I have to cheer for my fellow Canadian!
I am a grateful golfer! See you on the links!