I purposely have refrained from talking about COVID-19 because I believe there are way more qualified people who should be heard from. All I can say is that I am doing my part by staying home as much as possible and practicing social distancing. Having said that, golf season is quickly approaching and courses in my area might be open as early as three weeks. If that is the case, I will have to make some decisions on whether to hit the links or wait it out. We will call that a game day decision.
In the meantime, the R&A and USGA have temporarily modified some of the rules to address the COVID-19 challenges from playing golf to level out the playing field during competition. Before I give my opinion on these efforts, I thought it important to outline the modifications.
The temporary rule changes are designed to minimize any physical contact of players with the thought equalizing competition and helping to emphasize the importance of social distancing. I have summed up the official press release in the first list and add some other points I have read have not come from the two official governing bodies.
Mark your own score. It is not required to exchange scorecards or have the scorer sign. It will be assumed that all is correct for official handicaps.
Leave the flag stick in. Basically do not touch the flag stick. Leave it alone. In some cases, removal of the flag stick completely by the golf course is an option.
No rakes in the bunkers.
Raise the cups to prevent the ball from falling in the hole. In essence, a player will not have to hole out for the time being.
All of the above recommendations are offered in detail at the USGA website in an article called COVID-19 Rules and Handicapping FAQs released on 20 March. I cannot find anything from Golf Canada, yet. The temporary rules only apply if your local golf committee accepts them and implements them. Unlike other organizations, the R&A and USGA will only recommend temporary changes that will affect your possible handicap and increase social distancing related to COVID-19.
During my readings, I found some anecdotal reports, I do not have the exact source, from golf blogs, FB feeds, and Twitter feeds. This is not gospel, but what is happening around the golfing world at various golf courses:
Club houses are closed. This one makes sense because our government has ordered all restaurants closed unless providing take out service only.
Phone in only and pay for green fees prior to showing up at the golf course.
Free golf during the pandemic.
No power carts.
Only one person in a power cart.
Carry a bunker rake when you play. One for each player.
Bunkers are considered Ground Under Repair.
Expanded tee times. This is to limit players on the tee box at any one time.
I also reached out to the GM of my home course of Osprey Links Golf Course. He is uncertain about what the future holds, but did emphasize that if we are playing golf to recognize the importance of social distancing. He also said, "Here's the rule in my mind. If you can play golf, play, but don't keep score, just enjoy the walk…. no scores, no competition." I completely agree with Jeff and feel that during this critical time of stemming the tide of a pandemic we cannot be too careful. The golf course is a great place to spend time outdoors, but safety first…..always. We need to ensure we are doing our part to #flattenthecurve!
As far as the R&A and USGA modifying rules to ensure allow for competitions to continue is a poor idea. There is zero requirement for any competitions at this time or until the pandemic is over. Just being on the course enjoying the great outdoors should be enough.
On a personal note, I still have weeks before the local golf courses can even open and until then I am reserving my decision on whether I will play until then.
In the meantime, I recommend the following on and off the golf course: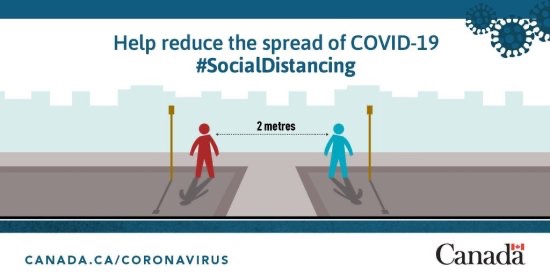 Keep safe everyone!
I am a grateful golfer! See you on the links!